Key events in our history
We still retain a lot of the down-to-earth and personable feelings that we've had since the beginning. Since then, we have enjoyed more than 40 years of profitable growth and stability through our solutionist attitude and consistent focus on delivering value to our customers.
Entrepreneur-driven growth (1977-2004)
Founded by Hans Björstrand and Roland Johansson, Bufab's business was from the beginning characterized by an entrepreneurial and cost-efficient trading culture.
During this phase, Bufab's net sales increased to MSEK 1,077 through both organic and acquisition-driven growth, primarily focused on the Swedish market.

In 1986, 25 percent of Bufab was sold to Finnveden. Five years later, Finnveden acquired the entire company. In 2002 Bufab became Finnveden's business area for fasteners for the general industry.
International expansion (2005-2011)
After Nordic Capital Fund V bought and delisted Finnveden in 2005, Bufab was separated from Finnveden, and the company began a period of rapid geographic expansion.

Bufab's net sales more than doubled, amounting to SEK 2,417 million. In addition, the company established operations in several new countries by way of acquisitions and founding new subsidiaries.

By 2011, Bufab had operations in 23 countries.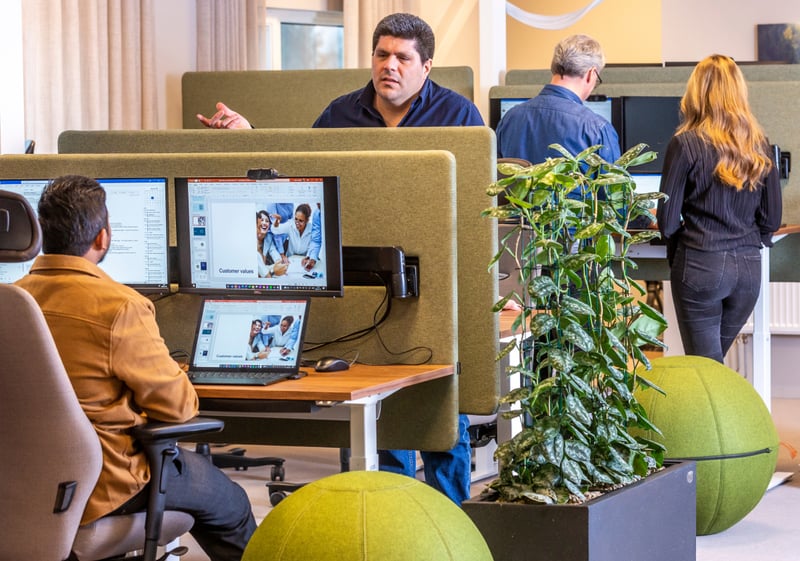 Growth from a solid platform (2012-)
With our valued entrepreneurial thinking as Solutionists, we accelerate both our organic and acquired growth based on the opportunities of our internationally established operations.

Bufab is the leading solution provider that helps to develop business in a smooth, flexible, and easy way. As a trading partner, we provide C-parts, covering everything from traditional fasteners and drawing-bound articles to complicated processed and assembled components to all major industries.

In addition to accelerated organic growth, the strategy aims to simultaneously increase the company's efficiency and sustainability and add acquired growth through value-adding acquisitions.

Bufab shares are listed on the NASDAQ OMX Stockholm since February 2014, under the ticker "BUFAB".