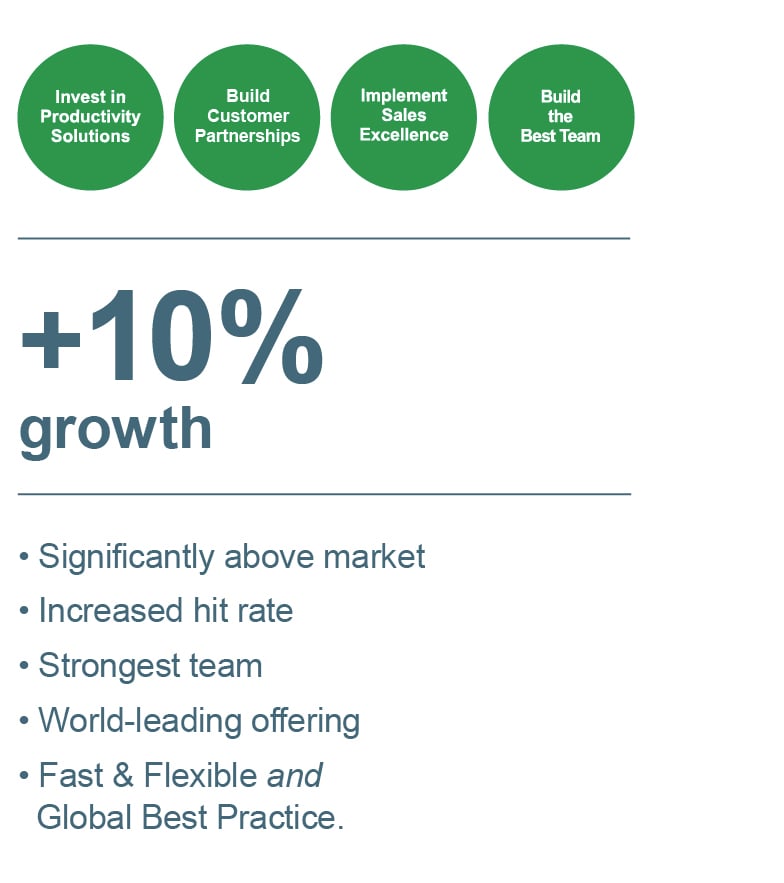 Our ambition is to be the preferred partner of all customers. As a result, we have consistently grown our market share and most customers over the past eight years.

As we advance, we aim to continue rapid, profitable growth. As in the past, we intend to invest in better productivity solutions for our customers. In 2020, we took a new look at our entire offering and how we communicate it.

But we also made investment plans for developing the offering as we advance. A leading offering, combined with excellent salespeople and account teams, is critical to building lasting, growth-generating customer partnerships. That's why we've also restarted investment in our sales force – despite the pandemic constraints – in the "sales excellence" program. We will continue these and other investments to build the industry's best team of Solutionists
Over the past several years, we have strengthened our capabilities in many areas. As one example, we have dramatically improved the level of digital integration with our customers and suppliers.

The results of these investments were visible in 2020 when we were able to leverage them for increased productivity and an improved margin and profit, despite lower demand and challenging external circumstances.

This gives us the confidence to continue on the same path. Customers demand continuous improvement. We will meet these demands as we advance by widening our margin – decreasing costs, increasing productivity, and ensuring that we get paid for the value we deliver.

We will improve both precision and productivity on the strength of our new tools and processes. We will continue the work in each business unit to build stronger supplier partnerships and reward our best partners with the consolidation of more business.

And finally, we will continue developing the skill bases organized around our centers of excellence already existing in core business units and start creating such centers in more places around the world.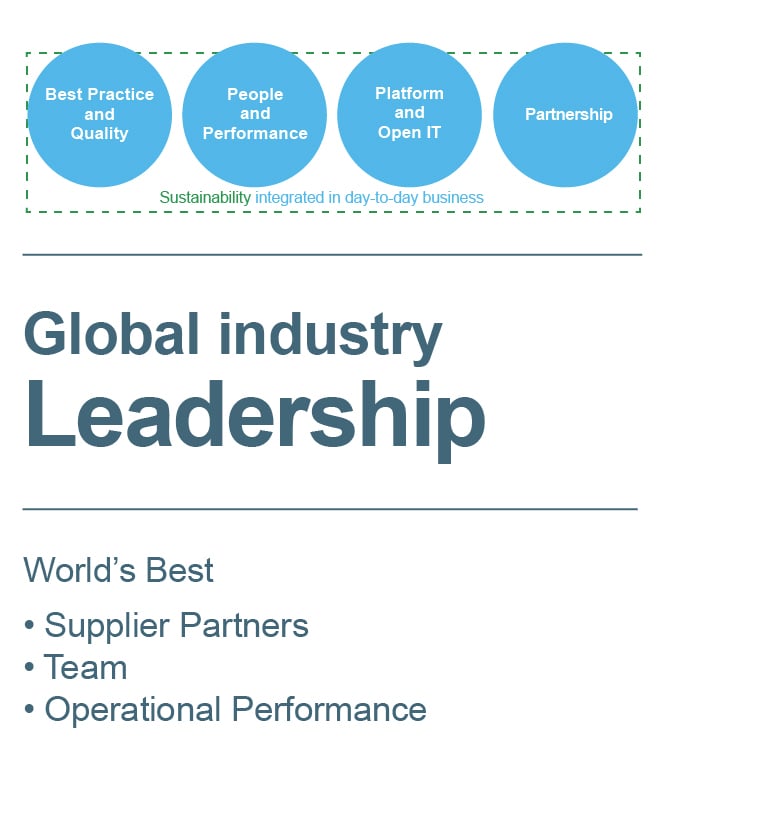 Achieving sustainable leadership requires continuous investment in the business. So we have continued to invest – in good times and bad – and intend to keep investing going forward.

Essential investment areas include IT infrastructure, digital tools, processes development, the Bufab Best Practice, and a Global Sourcing organization including new sourcing offices. Important investment areas as we advance include:
Productivity Solutions
People – Academy, Personal development, Values, Organization, People Best Practice
Platform – Best Practice and Performance Management to integrate sustainability in day-to-day operations. Also, digitization of our processes to improve precision, productivity, and value to our partners
Partnerships – with the best suppliers and the most demanding customers


We are confident that these investments will help bring Bufab to a position of sustainable leadership.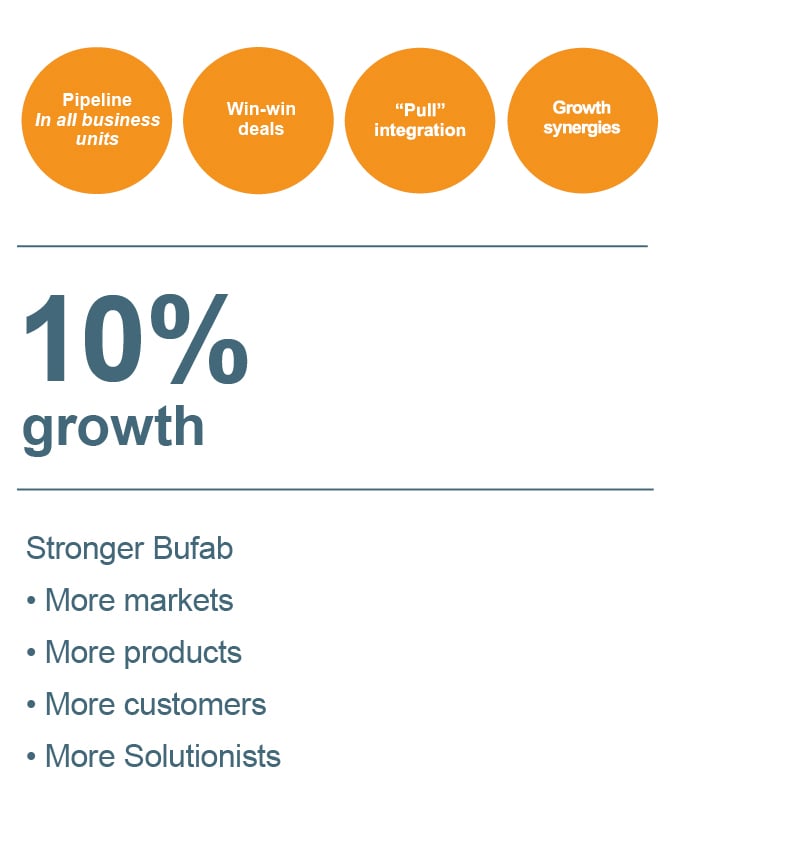 We have acquired more than 50 companies since 1978 and see further acquisitions as an essential way of growing while also strengthening our offering and skills. By increasing our global presence, we can serve customers better and in more markets.

Our new Sustainable Leadership Strategy includes a continued focus on acquisitions. As we grow, we need to make more and more significant acquisitions. Therefore, all business units have the task of identifying a pipeline for potential acquisition candidates. These candidates should be well run, provide growth synergies, and be open to a win-win deal.